Eun Jeong debuted her SS11 colletion at London Fashion Week. It's so gorgeous, I first saw it a few days back and I can't get it out of my head. Enjoy!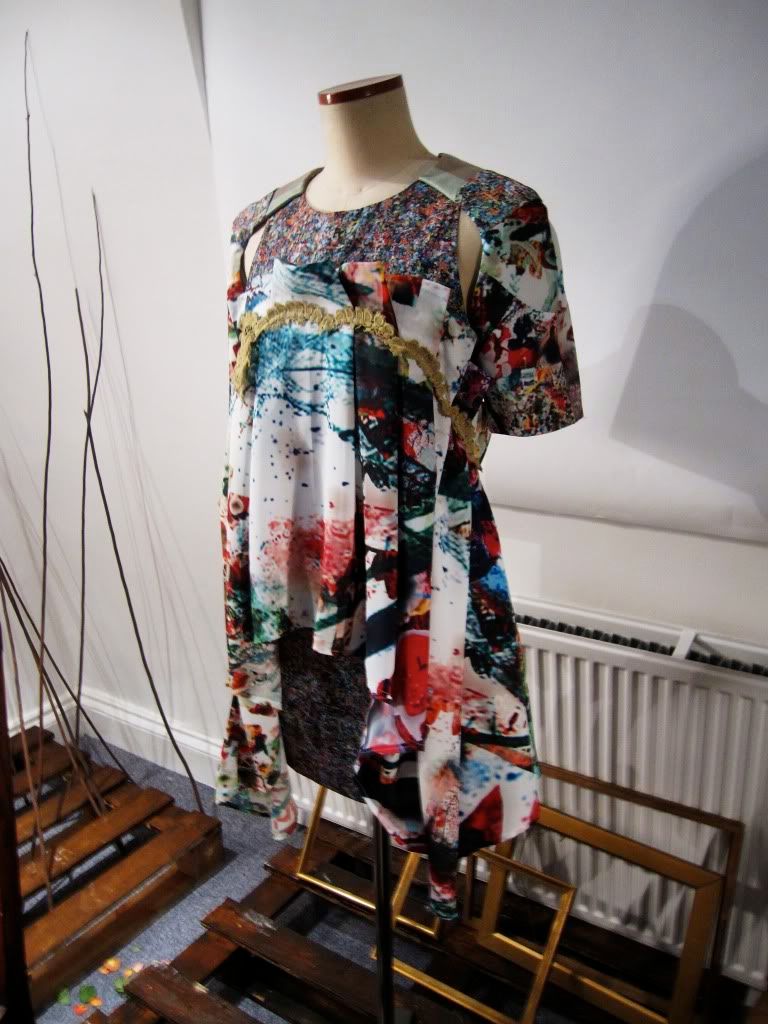 I've been reading that this is the first time Jeong has utilized digital prints. I give it a thumbs up!
A great version of the widely popular opaque polka dot on a mesh backgound. Mmmm.
Greeeeaaaat shoes. In my mind, I see Dorothy's Ruby Slippers meets a member of Of Montreal.